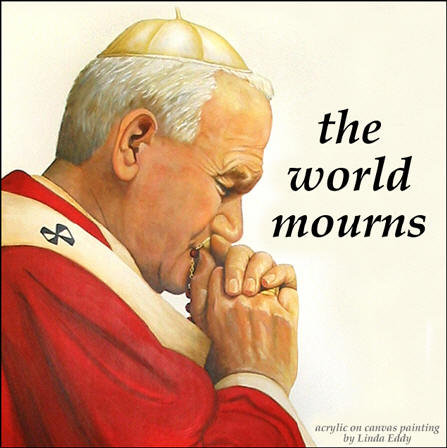 A God Hater Wrote
"John Paul II died as he always lived, animated by the indomitable courage of faith, abandoning himself to God and entrusting himself to holy Mary,"



But Jesus said:


John 14:6


...I am the way, the truth, and the life: NO MAN cometh unto the father, BUT BY ME.




John 14:7




If ye had known me, ye should have known my father.



The world mourns when the Pope dies yet the world rejoiced at the death of God's dear son Jesus.

John 1:10


He (Jesus) was in the world, and the world was made by him, and the world knew him not.
By Chris - Jesus' Boy